CBSE has declared the board exams results for Class X and Class XII already, and so will some other boards. As we already know, due to COVID-19 Pandemic, many boards have promoted students in upcoming classes. However, it has populated an essential question among students and parents: What to do after 12th? Or. What career options after 12th has left now due to COVID-19.
Many of the college students are also being promoted to next semester, next year across the country. It has increased the tension about career options due to the absence of examinations. Some students are fond of Science and Maths until they found complexity during Class IX-X or sometimes in Class XI. In such cases, exams are necessary to choose a good career option.
You can understand the situation by merely taking an example of a student who wished to opt into Science after 10th if they get excellent performance. But, now it is not easy for that student to make a good decision. They can opt for Science, Commerce, or Arts according to their interest, but it's not easier without understanding the basic skills.
But, there are not many options left to tackle such a situation because of the COVID-19 Pandemic. So, let's move further to various career options after 12th and what you can do after passing 12th.

What are career options after 12th
Career options after 12th mainly depend upon the stream and subject you have studied in Class XI-XII. Suppose you have studied Science subjects (i.e., Physics, Chemistry, Biology, Mathematics). In that case, the career options will be different than that of a student studying Commerce (Business Studies, Accountancy, Mathematics, Economics, etc.).
Before moving further to recommend the best courses, I would like to ask you a straightforward question.
"What do you want to do?" or "What is it that excites you the most?"
The answer to the above question is essential to answer what to do after 12th in Science, Commerce or even Arts. You can start thinking about the answer right now. But, keep in mind that you need a consultation if you cannot decide what you want to do in life or spend days without any answer. Consult it with your parents, friend, teacher, or someone else you think can give better advice. While consulting, make sure to keep the following points in mind:
How much the person knows about you?
Does he belong to a relevant field?
What will be the impact of his/her words on you?
Do not take decision by only looking at the difficulty/ease in a field.
When you have the answer to the above question that I asked about your passion, you will not seek the question of career options after 12th. If it is cooking that you want to do, enroll yourself in a cooking class or get a diploma in Hotel Management.
What to do after 12th
Suppose you have the answer to my question and still want to explore various career options after 12th. In that case, you can proceed to the following sections where I have specified different courses and skills you can learn according to your qualifications. Would you please keep in mind that you need to continuously improve your skills time-to-time (in any field you choose) if you want to grow on that path?
Career Options after 12th in Science
If you have completed 12th in Science, congratulations, you have opened various doors towards your career. But, some students opt for science only when they have some goal set in mind (Engineering, Medical, Scientists, etc.). If you are one of those students, do not listen to me and work hard towards your goal. The post is for those who want to find career options after 12th.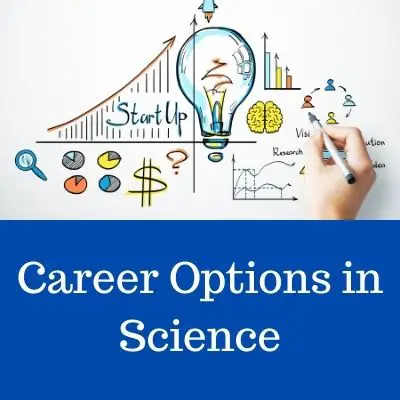 Medical Student Courses after 12th
Doctos (MBBS)
Homeopathy
Radiology
Audiology
Veterinary
Ayurveda
BDS
BUMS
B.Pharma (Pharmacy)
Clinical Research
Physiotherapy
B.Optom (Optometry)
Nursing (B.Sc)
Nursing Diploma (ANM, GNM)
Paramedical
Physchology
Education / Teaching
Occupational Therepy
Medical Lab Technology
Non-Medical Courses after 12th
Engineering (B.E / B.Tech)
B.Arch
B.Sc
Defence
Eduation / Teaching
Fashion Technology
Designing
BCA
Media Technology
Specialization (Animation, Video, Photoshop, etc.)
Hardware & Networking
Graphic Designing
Production Management
Sports Technology
Those were some of the best career options after 12th in Science. It does not matter most what course you choose. There is only one thing that you need to focus on, and that is skill-building. If you build skills and improve them regularly, every career opportunity will lead you toward success.
Career Options after 12th in Commerce
If you choose the right course, you can do wonders in your career after opting for Commerce. Many successful business people and professionals have built strong careers in Commerce. All you need is to choose the right course and work hard towards your goal.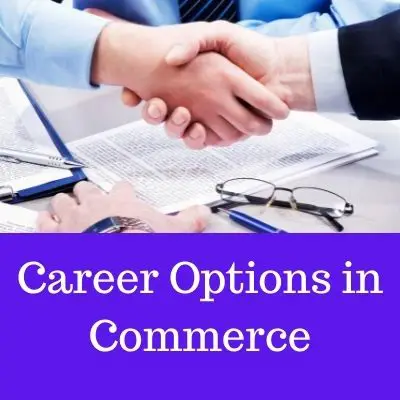 B.Com
BCA
BBA
CMA
CA
CS
LLB
CFP
Bachelor of Economics
Data Science
Journlism and Mass Communication
Financial Accounting
Education / Teaching
Management
Career Options after 12th in Arts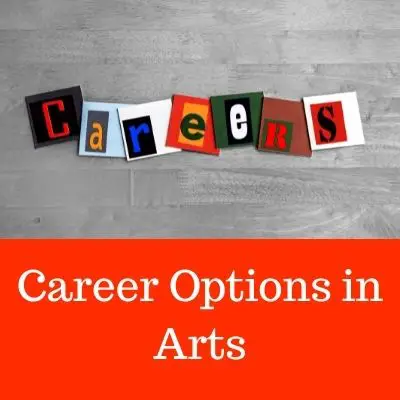 Humanities & Social Sciences
Fine Arts
Visual Arts
Performing Arts
Animation & Multimedia
BA LLB
Hospitality & Travel
Journlism and Mass Communication
Hotel Management
Diploma in Education
Human Resource & Business Administration
BCA
DCA
Computer Courses
Retail Management
Supervisor
Physical Education
Airthostes / Flight Attendent
Those were some of the courses that will answer what to do after 12th in Commerce, Arts, or Science. You can find a suitable college/institution to pursue such a course by preparing for Entrance exams for several colleges. Many colleges and universities accept admission on the basis of Class XII percentage, while others organize entrance exams. The selection of Engineering students across the country is made by JEE exam. You can prepare for JEE Main either at home or by joining a good coaching institute.
Admission among various medical institutions is made via NEET and other entrance examinations. Please note that you can prepare for any exam from your home if you follow a disciplined timetable and proper planning to build vital concepts.
Alternatives
Many students opt to prepare for Government exams directly after passing Class XII. Some students even enroll themselves in job-oriented programs. You can choose not to enroll in a degree program if you have a better option. As said earlier, that primary concern is to build skills. If you can build strong software, technology, management, or services, you are good to go without any graduate program.
Some of the students already start building their skills in Class IX or X, and by the end of Class XII, they move forward with either job or improving those skills. You can also enroll in online certification programs to learn a specific skill set and make a career out of it.
I hope you got some clarity on career options after 12th. If you still have some questions or seek guidance, don't hesitate to get in touch with us or simply comment on your views in the comment section. You can also explore some of the job-oriented courses here, and join our team if you are already proficient in your field.
Career Options FAQs
Can I take admission in BBA after Science in class 12th?
Yes, you can take admission in BBA even after studying Science subjects in class 12th. However, you need to quickly grasp additional terms related to Business terms.
What is the best career option after 12th Science?
Engineering and Doctor are the best career options after 12th Science. However, you need to give your 100% in any course you enroll. You can do wonders by choosing any course if you learn well.
What to do after 12th in Commerce?
You can opt for any of the courses mentioned above if you are a Commerce student. Major courses after 12th include CA, CS, B.Com, BBA, etc.
What are the best career options in Arts?
Career choice in Arts depends upon your interest and attitude. You can choose either Humanities subjects or Fine Arts subjects.
How much can I earn after 12th Arts?
The salary and income totally depend upon your skillset. Some manage to earn a handsome salary while other struggles to meet their basic needs.